Since the announcement that a Lord of the Rings TV show was coming, Amazon have been drip-feeding information about its Prime Video exclusive.
We've seen maps and got details of the crew, including J.A. Bayona as director of the first two episodes. Filming will take place in New Zealand, which should give a sense of continuity with the Peter Jackson films. The Lord of the Rings TV show, however, will be set before those films, during Middle Earth's Second Age. Both of Jackson's trilogies take place during the Third Age. We also know that a second season has already been greenlit. But that's not all. Not anymore.
We now have news of the Lord of the Rings TV show cast. They were introduced on social media in alphabetical order by surname and without many details on specific roles. So, it's still too early to say which parts may be most pivotal. It is fair to say though, that they are not household names – outside their own homes anyway. So, to help you get to the know the new Lord of the Rings TV show cast, FinalBoss takes a look at where you might have seen the faces, even if you don't recognise the names.
Lord of the Rings TV Show Cast: Breakdown
Robert Aramayo is a young English actor. He had a part in Nocturnal Animals and appeared as young Eddard Stark in Season 6 of Game Of Thrones. He has the leading role as Beldor, who seems to be an original character. Given the Thrones connection, one can only hope he is a distant Gondorian ancestor of Boromir. He played his part in Game of Thrones well, if it was brief. Definitely a good addition to the Lord of the Rings TV show cast.
Owain Arthur is a Welsh actor who has done his fair share of TV work, including Babylon and Casualty.
Nazanin Boniadi was born in Iran and is a duel British/American citizen. Some top-level TV on her CV with Scandal and Homeland and a role in the film Hotel Mumbai.
Tom Budge is an Australian actor so has obviously been in Neighbours but a not a lot else I'm familiar with other than a small part in The Pacific.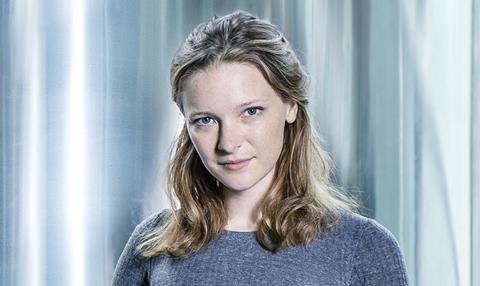 Morfydd Clark is a Welsh actress who's been busy lately, with roles in His Dark Materials and Dracula. She was in last year's creature-feature Crawl, and will soon be seen in The Personal History Of David Copperfield. The only other Lord of the Rings TV show cast member with a confirmed character, she is set to play Galadriel, the powerful elf portrayed by Cate Blanchett in the Jackson films. This must mean there's a good chance one of the other roles will be Celeborn.
Ismael Cruz Cordova, born in Puerto Rico and now based in New York, has been in The Good Wife and Ray Donovan amongst others.
Ema Horvath is a Slovak-American actress who up until now has a few film credits, but nothing I know, which is exciting to see. With so much money to funnel into the Lord of the Rings TV show cast, we're pleased to see that the show-runners aren't focusing on names and more on fitting the bill. It would have been all too easy for Amazon Prime Video to ignore fresh talent in favour of names to drive ratings.
Markella Kavenagh is another Australian member of the cast who appeared in The Cry and Picnic at Hanging Rock.
Joseph Mawle is an Englishman with plenty of British TV in his back catalogue, including Ripper Street. He was also in Game Of Thrones, playing Benjen Stark. Again, given that, one can only hope he is a distant ancestor of Boromir. At least one of these new Lord of the Rings TV show cast members has to be, right? So surely it has to be the one with the Game of Thrones connection.
Tyroe Muhafidin is an Australian for whom The Lord Of The Rings will be a first major role.
Sophia Nomvere was born in the UK from African/Iranian heritage. Her focus up to now has been theatre with seemingly no screen credits.
Megan Richards was in Wanderlust and a couple of episodes of Doctors.
Dylan Smith was once in Eastenders, was in Maze Runner: The Death Cure and more recently Treadstone.
Charlie Vickers most prominent role is a TV show called Medici, which I'll admit to never having heard of until today. Another member of the Lord of the Rings TV show cast to keep a closer eye on as we move towards the premiere.
Daniel Weyman is a British actor with TV credits including Silent Witness, A Very English Scandal.
And that's all we have for now. While most of these Lord of the Rings TV show cast members may not be well-known currently, that will surely change once the show starts. Lord of the Rings is expected to hit Amazon Prime Video in 2021.
---
The Lord of the Rings might be Amazon's flagship show, but there's plenty more content to keep you going while you wait. With shows like Friday Night Lights, American Gods, Sneaky Pete, Mr Robot and The Grand Tour, why not start your free trial now?
If you enjoyed this article please consider checking out more of our TV content.
Shaun is FinalBoss' most prolific cinephile. If he hasn't seen it, it ain't worth watching. You'll find him writing about everything from blowout blockbusters to small-screen splendours as he waits impatiently for Lord of the Rings to be released by Amazon. Catch up with Shaun and see what he's been watching on www.letterboxd.com/shaun_1982.