Via email we got in touch with Last Exit to Nowhere's Director and Founder, Mike Ford. Last Exit to Nowhere are a clothing based site from the UK, who make it their aim to dive in to the deepest of pop culture so that you can wear it. Their site reads: "We collaborate to create unique hand screen printed T-shirts that pay homage to the most memorable places, corporations and characters in cinema and television history." Below, we talk about how the company got started, its major-player collaborators – and films. So, so many films.

FinalBoss: How did the company first start?
Mike Ford, Last Exit to Nowhere: Our online shop LastExitToNowhere.com was launched in October 2007, but I can trace my first film inspired T-shirt design back to the early 90s. My brother (who still prints our apparel) has been a screen printer for over 25 years, so I've been lucky enough to have a lot of my film inspired designs ideas printed onto T-shirts, as and when I wanted one. Over time it occurred to me that if I liked wearing these T-shirts I'd designed, that only referenced fictional film locations, companies and corporations etc., then someone else out there would enjoy that idea in the same way too.
The concept was new at the time, there was literally no other companies selling T-shirts of just film inspired references, in the way that we do. For that reason, a number of media sources such as The New York Times, The Irish Times, Empire Magazine and Playboy Magazine among others, soon picked up on what we were doing. And the seed was sown.
there was literally no other companies selling T-shirts of just film inspired references, in the way that we do.
FB: Has Last Exit To Nowhere simply grown from strength to strength in the last 12 years? Your online following is absolutely massive.
MF: We have a following big enough to conquer a small country, and we are and lucky that what we do is inspired by films that have such a connection with other likeminded people. It's great using our social media platforms to escape reality for a while, and talk about your favourite films and TV with folk that appreciate it.
FB: How many people do you have on staff? Where are you based?
MF: We're based just outside Nottingham, in what would have been Sherwood Forest back in the day. There's a core team of around ten merry men (and women) at Last Exit, made up of some wonderful people who deal with the day-to-day running of the company, and an excellent customer service team. We also have a number of mighty illustrators, photographers and designers who collaborate and deal with the graphic side of the work.
FB: What sells best? Does it come in waves? Do specific, say, Star Wars shirts sell better when a new trailer drops?
MF: Our most popular designs tend to be the ones that pay homage to films of the 70s and 80s, and for a good reason. For me, that era was when films were at their absolute best. A lot of the films I grew up watching in those decades, that I still feel passionate about today,
have gone on to inspire a large percentage of the T-shirts in our range. I haven't noticed a particular spike in numbers after any trailer drops to be honest.
The reference has to be from a film that we love, it has to have significance to the story within the film, and ultimately look 100% cool when worn.
FB: Did you see the Sonic trailer…?
MF: As it happens, no. In fact, there's a very good chance I will never see it.
FB: How do you come up with what designs make it, and what don't? Is anything perhaps too niche, or maybe too bad-taste? I certainly wouldn't wear a "Sleepaway Camp" brand hoodie, for example.
MF: Certain references within films can definitely be too niche for a Last Exit design. Just because a reference (such as a fictional company logo) appears within a film, it doesn't always translate to being a good T-shirt, or something someone would want to wear. The reference we pick up on for a design has to be from a film that we love first and foremost, it has to have a certain amount of significance to the story within the film, and ultimately look 100% cool when worn.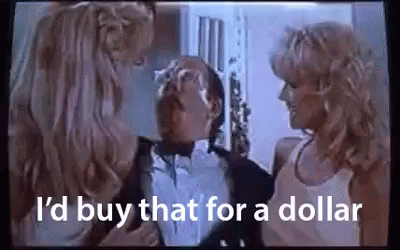 FB: You take suggestions through your site – what have made it to press through that avenue?
MF: We recently had a lot of suggestions for the John Carpenter film, 'Christine' – so we looked into doing a T-shirt based on the fictional 'Darnell's Auto Wrecking' that features within the film. That design finally made it to the range earlier this year. We're extremely grateful to have received many suggestions over the years, and we welcome them all. I tend to only do T-shirt designs from films I've seen, and am passionate about, but the input from customers has definitely been a great help.
FB: How long is the turnover from a t-shirt being okayed to it being ready for sale?
MF: It really depends and varies on how convoluted obtaining the legal agreement is. It can be a couple of weeks to a couple of days, weeks, months… to a couple of years… to never at all!
FB: Your designs are just the right level of specific – I remember a comic once saying something about how it's almost a sweeter feeling when a joke doesn't land for the crowd overall; apart from that one dude who laughs his ass off because it resonates so much for them. Is that the aim for you as a company?
MF: Thanks very much, that's a great analogy. The designs we choose for our range are deliberately for film enthusiasts who appreciate the intricacies of our concepts, the work gone into it and ultimately the quality of the finished garment – in exactly the same way we feel
about them. We like to think our T-shirts are a little bit different from your average film T-shirt and feel passionately about keeping it that way.
FB: Any personal favourites of your own? I love your Temple of Doom T-shirt, myself.
MF: Our range of T-shirts inspired by Blade Runner and Alien are current favourites – these are two of my favourite films of all time, so anything from either.
FB: Is there much red tape getting these specific designs? Does a company like 20th Century Fox have to sign off on a Weyland-Yutani t-shirt?
MF: There have been many flaming loops to jump through here at Last Exit to Nowhere – thankfully, we have an amazing legal team that work on our behalf to negotiate the acrobatic side of things.
There has been a very obvious surge in geek culture in the last 10 years or so. It's a wonderful thing.
FB: You've been involved with some pretty huge film companies (Universal and Pixar have both used Last Exit's services) – in what capacity do you work with these major players?
MF: Indeed. We've been very fortunate to have worked with some amazing people and film companies over the last 12 years or so, and have collaborated on many incredible projects.
We've had the privilege of producing film crew T-shirts and apparel for both small and big budget films, and have created designs to mark specific anniversaries and
events.
FB: Nerd culture has really come into its own over the last decade and a
half or so – I'd say exactly around the same sort of time that Last Exit originated. What do you think has been the biggest thing to turn the tides for it being OK, even desirable, to be a "geek"?
MF: The rise of the geeks! Yes, indeed! There has been a very obvious surge in that particular sub-culture in the last 10 years or so. It's a wonderful thing, but I'm not entirely sure why the popularity has grown so much. I guess people are able to express themselves much easier than ever before. Which can only be a good thing.
FB: What are you watching at the moment?
MF: I've actually still not seen M. Night Shyamalan's 'Glass' – so that's my film for tonight. Whether we do a T-shirt for it in the near future is… uncertain. Watch this space!
Last Exit to Nowhere's site is a hoot – with loads of really cool designs, featuring all of the ones mentioned for sale at https://www.lastexittonowhere.com/
You can follow them on Instagram: www.instagram.com/lastexittonowhere/
Twitter: https://twitter.com/LASTEXITshirts
Facebook: www.facebook.com/LastExitToNowhere/ & become one of the growing "Collective" at https://www.facebook.com/groups/1426937724038484/
This way for more FinalBoss interviews.
Jon Holmes is a writer based in the UK. Alongside his work writing for film, he is a multi-accoladed filmmaker in his own right, and also performs. He can be followed on Youtube at Hans HS and on Twitter on @jonnyjonjon1