In this edition of FinalBoss' Cartoon Crush, we touch on something very close to my heart. I've talked at length on here (and numerous other places) about my love/hate relationship for The Simpsons, and how it would initially help craft my sense of humour today – but whenever I talk about my comedy upbringing, I can't help but mention SpongeBob as well (I clearly have something for yellow…).
Spongebob Squarepants is strange little show about a host of working class aquatic animals, in the town of "Bikini Bottom" – it's surreal, it's odd, but is enjoyed by pretty much everyone everywhere on the planet.
A Moment To Mourn
And after 242 episodes, and two feature-length films, unfortunately on the 26th November 2018 the man who created Spongebob Squarepants, Stephen Hillenburg, died at age 57. I chose to write about this particular topic now, today, two months after his death as – oddly for someone who never met the man himself – I needed time to process.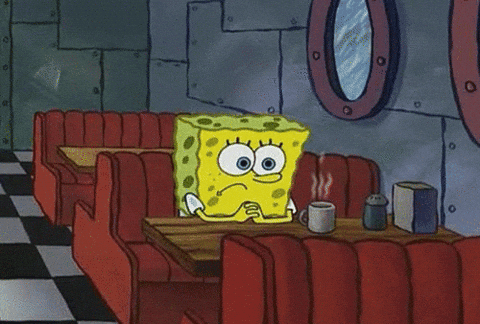 But I feel rather than writing a straight obituary for this great and influential man, I'd rather not pretend like I knew him personally; but instead, write about the show that he created and, in turn, has left behind: A children's cartoon that I am very much knowledgeable on indeed.
Here in the UK SpongeBob was a staple. More specifically in our house growing up, it was essential.
Every day on Nickelodeon before and after school my sister, my brother and myself (five, then ten years between us respectively) would sit and gaze upon this incredibly batsh*t-crazy underwater world.
And now at 25, 20 and 15 years of age respectively, looking back, growing up with this so prominently in our lives has shaped our collective sense of humours, as we were so very invested in each episode – watching each new one, quoting it at the dinner table afterwards, and appropriately absorbing every drop of its pop culture like a sponge.
A Show For Kids That Adults Could Also Enjoy
Unlike The Simpsons: aimed at adults, while also allowing kids to enjoy visuals, Spongebob went the opposite way – here, kids are the target audience.
Children are able to laugh at the fun, zany characters and art (with the show even willing to go meta and becoming three-dimensional on multiple occasions) while adults and parents are in the sidecar, cackling at Squidward Tentacles despising his meandering catering job.
I know that as I've grown, and matured as a creator – even simply as someone who loves cartoons – Spongebob remains so very relevant and stupendously funny – even looking back at episodes now. A sample Squidward quote goes:
"We do this for forty years, and then we die."
And now as a working cog in the ever-meandering world of catering myself – along with many, many others, this particular line seems to come to me on a weekly basis. And in this cute piece for Salon.com, the voice of Squidward himself, Rodger Bumpass, said about the fans:
"Then, as they approached adulthood and witnessed what life really is like, they gravitated to the Squidward mode, angst depression, etc."
Spongebob would help me understand archetypes in television – Spongebob, Patrick, Mr Krabs, Squidward, Sandy Cheeks, Plankton, etc… all represent such different beings, all with such unique and varied drives and voices, all feeling distinctive and oh so very realised. And, while on their voices, Spongebob's Tom Kenny said in this article for The Guardian:
"My family just communicates with each other in Spongebob jokes and references – if you walked into our house, you'd think we were speaking a foreign language."
The Spongebob Squarepants Movie Made a Splash Worldwide
Of course when the first film came out in 2004, directed by Hillenburg, the movie managed one of the few feats available to a TV show – it was actually great: characters stayed the same while looking fabulous on the big screen thanks to a chunky multi-million dollar budget – which would then go on to make an even juicier 140 million dollars worldwide.
This may have been down to it originally being an intended stopping point for the show, with Hillenburg himself leaving the staff shortly after the release of the film. Spongebob would continue of course, but with none of the cutting humour that had made it so very worthy – we instead got a limp reflection of what the character was, replaced by a lowest common denominator that came off as annoying and tiresome (FullFat Videos charts this decline through Spongebob's trademark "Gross Ups" nicely in their essay here). Without its original creator there to support it and guide it through choppy waters, for most of us the show had dried up in sun. Atlantis had been lost forever.
Regardless, I'm not here to badmouth what the show has become, but rather leave this post by simply saying "Thanks Steve".
Nickelodeon said in their closing statement:
"His utterly original characters and the world of Bikini Bottom will long stand as a reminder of the value of optimism, friendship and the limitless power of imagination."
As someone who could have quite easily chosen to carry on a life of teaching kids about marine biology, through Spongebob Mr Hillenburg has instead amassed a worldwide classroom where we all eagerly show up early to lesson.
Thanks for all of it. You are certainly missed.
Are ya ready, Captain…?
If you enjoyed this article, we have plenty more TV content for you.
Jon Holmes is a writer based in the UK. Alongside his work writing for film, he is a multi-accoladed filmmaker in his own right, and also performs. He can be followed on Youtube at Hans HS and on Twitter on @jonnyjonjon1