This post has spoilers for Punisher Season 2.
After Daredevil fell it was inevitable really. Netflix released a statement last week that The Punisher had not been picked up for another series, along with sister-in-arms show Jessica Jones set to finish immediately after Season 3.
So why was The Punisher cancelled on Netflix? Well, the statement read:
Marvel's The Punisher will not return for a third season on Netflix. Showrunner Steve Lightfoot, the terrific crew, and an exceptional cast including star Jon Bernthal, delivered an acclaimed and compelling series for fans, and we are proud to showcase their work on Netflix for years to come. In addition, in reviewing our Marvel programming, we have decided that the upcoming third season will also be the final season for Marvel's Jessica Jones. We are grateful to showrunner Melissa Rosenberg, star Krysten Ritter and the entire cast and crew, for three incredible seasons of this groundbreaking series, which was recognized by the Peabody Awards among many others. We are grateful to Marvel for five years of our fruitful partnership and thank the passionate fans who have followed these series from the beginning.
The House of M(ouse)
With viewing numbers dropping rapidly, and with the Disney/Marvel merger in place, it's fairly plain to see why The Punisher was cancelled on Netflix. Given the circumstances, it was always pretty doubtful that the show would stay on its feet. 
Inadvertently, The Punisher had been taken out back and executed by a furry mouse with big round ears, while Goofy maybe watched and guffawed from the side possibly smoking a cigarette in one hand while the two gazed longingly at each other while Micky pulled the trigger.
It brings back memories of what South Park did to the Jonas Brothers when Mickey accused them of double-crossing him for Dreamworks.
The Punisher's Depth: Should Netflix Have Cancelled The Show?
Punisher and J-Jones were part of Netflix's street-level hero shows, alongside Daredevil, Luke Cage and Iron Fist.
They weren't quite like Marvel's cinema outings: they didn't feel polished, and fresh out the car lot, but instead were determined to have blood and dirt underneath their fingernails. Not to mention, these four respective shows did what Netflix has monopolised on and made so very much their own business model: they let their characters develop over hours of episodes, letting them grow and allowing them to be three dimensional – with the Punisher's Frank Castle showing particular depth.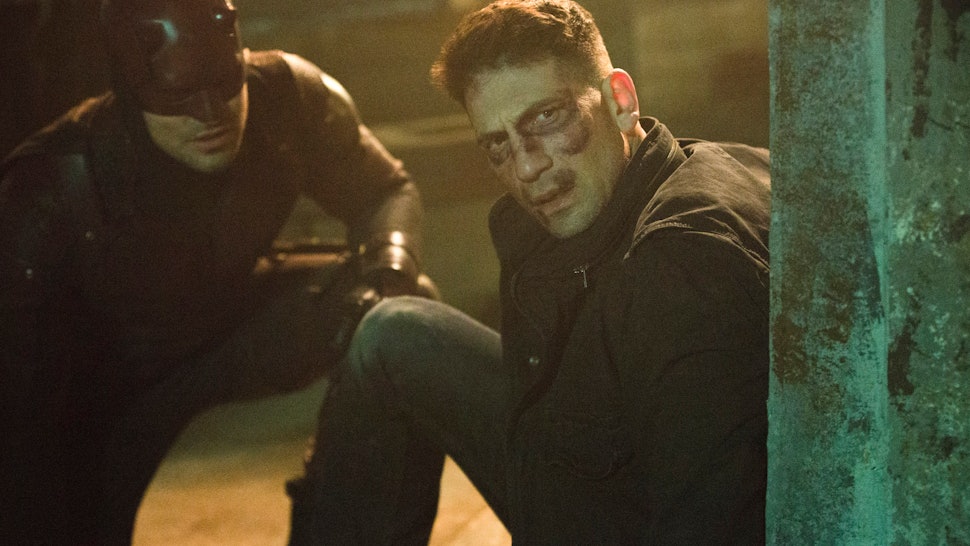 This was a show that, in its own very specific way, willingly wanted to talk about: Loss, mental health and the after effects of what war can do to people. Nor were these points kitschy, or tacked on to deliver a weak emotional sense of being – but rather there to be explored and delved into in a way that (yes, whilst still living in a fantasy comic book world) at the very least respected these themes. The removal of Neflix' The Punisher from the Marvel slate definitely leaves the line-up lacking in this regard.
The Word of (Rap) God: Will Disney+ Renew The Punisher?
Despite fans of the show claiming the decision to axe the show was bogus (Eminem called Netflix out directly on Twitter) and with only a slim hope that Disney will eventually pick the show up again (with Showrunner Steve Lightfoot planning ideas for a Season 3 already). However, it's a pretty safe bet that the kid-friendly toy juggernaut wouldn't have such a bloodthirsty and adult-focused programme on their books by the time their new streaming service, Disney+, hits later in 2019.
Maybe Some Hope in the Future…?
With that said, Jeph Loeb released this statement through Marvel on the death of the show:
Our Network partner may have decided they no longer want to continue telling the tales of these great characters… but you know Marvel better than that.
So, maybe there is hope.
If nothing else, at the very least, we can be thankful that Punisher came to a satisfying conclusion, and with no TO BE CONTINUED title card in sight.
We can also be thankful that we got to see the character in all his glory, and played so pitch-perfectly by Jon Berthnal (with the star releasing this statement on his Instagram account).
And finally, we can be thankful that they did that episode that was just like Assault On Precinct 13, and in the near future we can always discuss around the Disney-branded water-cooler, as we grasp our Netflix insignia mugs, just how in Frank's final moments we got to see the dual wielding machine guns against that glorious skull T-shirt.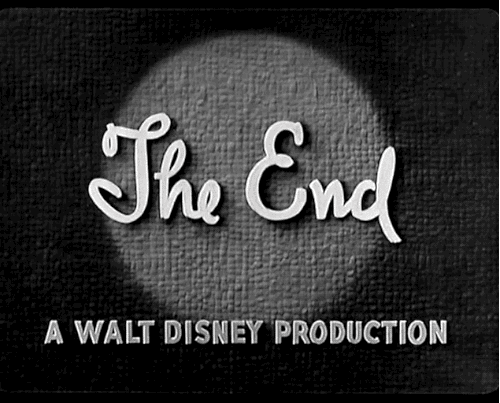 If you enjoyed this article, please consider checking out more of our TV coverage.
Jon Holmes is a writer based in the UK. Alongside his work writing for film, he is a multi-accoladed filmmaker in his own right, and also performs. He can be followed on Youtube at Hans HS and on Twitter on @jonnyjonjon1