Stephen Merchant's The Outlaws has highlighted the writer and actor's homegrown roots on screen for the whole world to see in this six-episode long BBC production. Jono here for FinalBoss, we take a closer look at the scenery, from a very special local.
…
Ere, if you like ket heads, riots and pretty colour houses this is the place for you. We got two football teams and even did the Wallace and Gromit's too. My mate says he knows Banksy, y'know. Says he plays for the Duke of York skittles team and all.
CLIFTON SUSPENSION BRIDGE
Brunel was like an English Lincoln, just with less head trauma. Clifton suspension bridge is too posh to ever get attacked by a giant squid or somethin else horrible, but I do know two people who've tried to jump off of here in the past. One's a born again Christian now. Little off, but alrite.
STOKES CROFT
Without a doubt, you'll see a bunch of muppets huddled around a fire on Turbo Island here on a Friday and Saturday night. Check out Slix's for some late-night burgers and fries. They haven't changed their decor since the 1980s. Full Moon has a pool table too. The Bell has only just reopened but they should still let you smoke grass in the garden. Proper.
OLD MARKET
I once saw Goldie in a yellow hummer over here. I didn't say nothing though.
The gay district of Bristol, home to Bristol Bear Bar. I went in there once and they had a cabinet full of cocks, but whatever floats yer boat I guess. I heard the Ill Repute was haunted for a little bit cus it kept closing but I went in the other night and it has a wall to wall tribute to Elvis in their men's bogs. Ask me, there's something off-putting about having a poo whilst faced with a fat bloke who died doing the same.
GLOUCESTER ROAD
Mate, three pasty stores, a big CO-OP and more boozers than you can shake a stick at. The Anchor does student nights in the week and if you can get someone you know to buy for you then you can get drunk on a tenner. It's mad! Go to The Sportsman if you want pizza and football.
BROADMEAD
Me and Gary Longdon used to steal from Primark all the time before lockdown, then he got nicked and I haven't seen him ever since he moved back to Cornwall. I heard he's a bricklayer now.
Broadmead's got a massive Showcase and I saw Saw there. I think 3 is definitely my favourite, but they are all so good. If you say you're a student when you order on the machines you can get tickets for a fiver off.
EASTVILLE PARK
I broke up with my girlfriend in this park.
They used to do Tokyo World up here and it was alrite you no. We always snuck in some Rosé, cus it's party wine and red wine gives me a headache. I saw Wretch-32 play here a few years back, and it started to rain just as I was coming up on E. It was beautiful, honestly.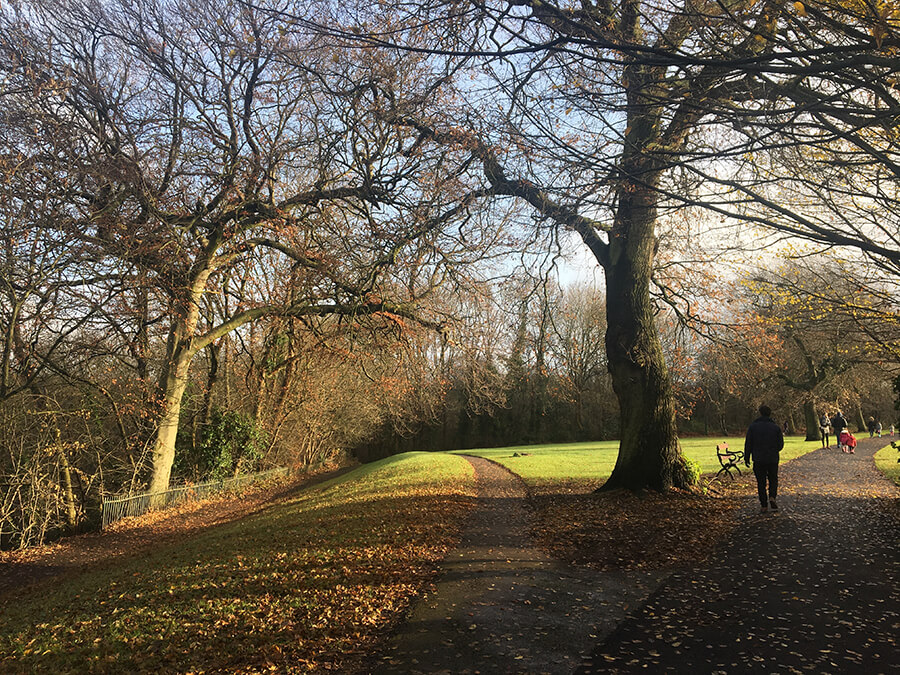 PARK STREET
On a Friday night, there are more students up ere than a half-off sale at Pret! Antix is always the last place open and they also got a Nandos if you want to take yer gurl somewhere nice. For Halloween, one place opened up a vampire-themed restaurant – and when we ordered we said we was allergic to garlic too!
And, yeah anyone from Bath can piss right of!
The Outlaws concludes on BBC 1 at 9 pm on Monday, or you can catch the whole series on BBC iPlayer.

If you enjoyed this article, check out more of our TV content!
Jon Holmes is a writer based in the UK. Alongside his work writing for film, he is a multi-accoladed filmmaker in his own right, and also performs. He can be followed on Youtube at Hans HS and on Twitter on @jonnyjonjon1