2023 has already been a banner year for video games, with flagship titles such as "Tears of the Kingdom", "Hogwarts Legacy", "Street Fighter 6" and "Final Fantasy 16" captivating gamers over the world. Just when you might have thought that the gaming world would take a breather, the second half of the year promises to keep the pressure on.
From exciting RPGs to adrenaline-pumping FPSs, thrilling racing games, goosebump-inducing Survival Horrors and action-packed sports titles, the coming months should keep us glued to our controllers.
We reveal the 10 most eagerly-awaited games that you can't afford to miss in the second part of 2023.
Starfield
Starfield, a new license from Bethesda, is a Skyrim in space inspired by icons such as Star Trek and Battlestar Galactica. Set in the "colonized systems" of the Milky Way, players plunge into the post-Civil War era and join "humanity's last explorers" to discover alien artifacts and the mysteries of the cosmos.
The game features Bethesda's most advanced character creating. Players can customize their environment and traits, influencing gameplay and dialogue. Gameplay combines traditional RPG elements with space exploration. We will be able to navigate over 1,000 planets and engage in base-building activities.
Combat combines familiar Fallout mechanics with new space combat features. Players can modify their weapons, use stealth and engage in real-time space battles. You can also trade or explore abandoned ships.
Expectations are high for Starfield, which promises to redefine RPGs, and if it lives up to all its promises it will certainly be a contender for the GOTY 2023 title.

For more information on Starfield, check out our previous article
Game Name: Starfield
Available on: XBox Series, PC
Developers: Bethesda
Release Date: September 6, 2023
Day one on Game Pass
Pre-Order Starfield on Amazon
Mortal Kombat 1
Mortal Kombat 1 is the 12th installment in the iconic fighting series. Despite its title, this is not a return to the original, but rather a semi-reboot, following a new timeline established by Lui Kang after the events of the previous game.
The recent gameplay reveal highlighted several new features. Notably, the introduction of Kameo fighters allows for an overhaul of the fighting system, where classic characters benefit from a new look. Mortal Kombat 1 introduces a new timeline, meaning that it will not continue the story of previous games. However, familiar faces, as well as new ones, will be present. Some characters from the main roster may also play the role of Kameo.
The fatalities, which are one of the emblems of the series, will be gory as ever.
Mortal Kombat 1 promises to redefine the series, offering fans a new yet familiar experience, and after an exceptional Street Fighter 6, we can't wait to see what this new fighting game has up its sleeve.
Payday 3
Announced in 2016, the development of Payday 3 has been tumultuous. Overkill, the game's developer, faced financial challenges, particularly after the lukewarm reception of their game "The Walking Dead".
The story of "Payday 3" continues years after its predecessor, reuniting the original gang – Dallas, Hoxton, Wolf and Chains – in New York after an unexpected event. Two new playable characters will be introduced, details of which will be revealed at a later date. In terms of gameplay, the game retains the basic mechanics, but introduces more weapons, gadgets and heist strategies. Visually, the game has benefited from improvements in lighting, textures and level design.
However, some critics suggest that its graphics are more reminiscent of high-end PS3 games than current-generation consoles.
PayDay 3 abandons Diesel Engine in favor of Unreal Engine 4. An upgrade to Unreal Engine 5 is planned post-launch.
The game was presented at the Xbox Games Showcase, and although it's available on PlayStation, Xbox users have the advantage of access to it on Xbox Game Pass from day one.
Payday 3 promises an exciting sequel to the heist series, with significant technical and gameplay improvements.
If you want to dig deeper on PayDay 3, take a look at our in-depth article.
EA Sports FC 24
EA Sports has ushered in a new era with FC 24, replacing the iconic FIFA series. This change marks a new direction for the world's most popular soccer games franchise.
EA Sports FC 24 introduces PlayStyles, which enhance players' individuality. There are 34 basic styles, each with a "plus" variant, for a total of 68.
As usual, the gameplay has been revised to be more physical and slower. The introduction of HyperMotion V promises integrated real match sequences, giving a more pronounced impression of realism, especially for players like Haaland and Mbappé.
The name changed, but the content stayed the same. FC 24 will feature over 30 leagues, 700 teams, 19,000 players and 100 stadiums. Not to mention all the major competitions, including the Champions League, Premier League, Bundesliga and La Liga. The icing on the cake is that EA has secured the rights to the Ballon d'Or.
Not to be outdone, Ultimate Team mode has also benefited from an overhaul, with the addition of 1,600 female players from 74 teams. These female players are now integrated along with the male cards and can play together, offering unique advantages in terms of chemistry.
EA Sports FC 24 promises a revolutionary soccer game experience, combining realism and increased player individuality, while retaining the essence that fans love. EA has a lot of work to do on the game's PR as the name change will probably cause a lot of confusion and disappointment to their beloved fans.
Forza Motorsport 8
9 years after its predecessor, anticipation is running high for Turn 10's next title, Forza Motorsport. Another Xbox Series exclusive, this car simulation promises to be the ultimate simulation on next-gen consoles.
Turn 10 vows revolutionary handling and physics updates. A notable feature is the use of a refined AI that drives more organically and can even make mistakes.
The advances in physics simulation should eclipse the combined progress of previous Forza episodes. The game introduces a dynamic world, where track conditions such as rubber debris and rain impact the racing.
Forza Motorsport's Career mode has been redesigned around three axes: level, build and dominate. Events are aimed at the different car classes and include free practice, grid challenges and prestige races. A new leveling system for car upgrades aims to restore a sense of progression.
Forza Motorsport 8 will launch with an impressive list of over 500 cars, including 100 new additions to the series. However, some of the cars originally planned for the base game have been withdrawn.
Forza Motorsport 8, with its cutting-edge AI, redesigned career mode and vast roster of cars, is about to set a new benchmark in racing simulations. We can't wait!
Assassin's Creed Mirage
Assassin's Creed Mirage marks a return to the original essence of the series, with an emphasis on stealth and parkour reminiscent of the first titles. Assassin's Creed Mirage takes place in 9th-century Baghdad, during the Golden Age, a period renowned for its cultural and scientific advances. The story follows Basim Ibn Is'haq, a central character in "Assassin's Creed Valhalla".
However, "Assassin's Creed Mirage" looks at Basim's life two decades earlier, tracing his journey from street thief to master assassin.
Ubisoft promises a mix of classic and modern gameplay elements. The parkour system has been improved, allowing players to feel more agile as they navigate the city. New moves, such as pole vaulting, have been introduced alongside iconic moves from previous games.
Stealth is more complex, with Ubisoft introducing "black box missions" in which players are free to decide how they approach assassination targets. The game also features new assassination animations, upgradable tools and environmental traps.
The game promises to be a treat for fans who long for the classic "Assassin's Creed" experience.
Lords of the Fallen, developed by CI Games HexWorks, isn't the sequel many have been waiting for, but it may be the one they needed. The game's title echoes that of its 2014 predecessor, indicating a gentle reboot rather than a direct sequel.
The game will deliver a semi-linear open-world experience, reminiscent of recent "God of War: Ragnarok" titles. Lord Of The Fallen takes place around 1,000 years after the original, and aims to prevent the resurrection of the Demon God Adyr. Players will embody one of the mythical Black Crusaders, who must traverse a vast interconnected world.
The game will feature epic battles against titanic bosses, as well as a deep, immersive storyline. Character customization and co-op mode add even more depth to this RPG adventure.
One of the first single-player games to use Epic's Unreal Engine 5, "Lords of the Fallen" is set to take full advantage of the capabilities of the PlayStation 5 and Xbox Series consoles.
Although this is HexWorks' first game, the quality presented so far is promising. To an in-depth overview on The Lords of The Fallen, check our previous article
Game Name: Lords of The Fallen
Available on: PS5, XBox Series, PC.
Developers: HEXWORKS, Defiant Studios
Release Date: 13 October 2023
Pre-Order Now on Amazon
Alan Wake 2
Alan Wake 2 is one of the most eagerly awaited games, aiming to surpass its predecessor in scope and ambition. Although the narrative remains largely undisclosed, we do know that it is based on a story written by the protagonist, Alan Wake, and will plunge deeper into horror, mystery and exploration, with nods to the original game.
An important new feature of this sequel is the introduction of a new playable character alongside Alan, Saga Anderson, an enigmatic FBI agent. Players can alternate between Alan and Saga, with each character offering a distinct gameplay experience. Alan's character design has been enhanced for a more realistic appearance, while Saga introduces a new dynamic thanks to her unique character traits and convincing performance.
The gameplay of Alan Wake 2 harks back to traditional survival horror games, adopting a third-person viewpoint. Familiar elements of the series, such as the limited inventory system and the crucial role of light in the fight against enemies, make their return.
A notable addition to the gameplay is the "Mental Palaces" function. These are spaces where Saga can introspect on current investigations.
However, when immersed in these reflections, she remains vulnerable to enemy assaults. These sequences not only add a psychological layer to the gameplay, but can also serve as a mechanism for linking investigative elements and improving weaponry.
The gaming community is looking forward to the release of Alan Wake 2, with high hopes of being immersed in its captivating and enigmatic horror-filled universe.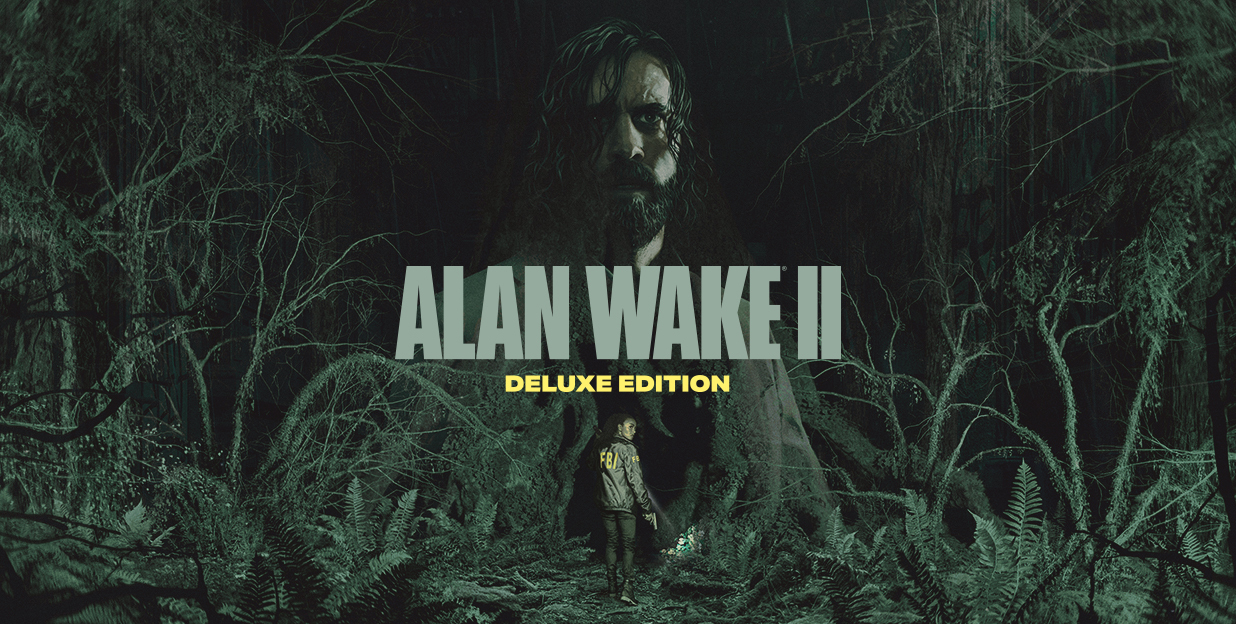 Game Name: Alan Wake 2
Available on: PS5, XBox Series, PC.
Developers: Remedy Entertainment
Release Date: 17 October 2023
Pre-Order Now on AlanWake.com
Super Mario Bros Wonder
Nintendo is set to launch a new adventure with everyone's beloved plumber, Mario, in "Super Mario Bros Wonder". This title is the latest to follow the 2012 release of "New Super Mario Bros U". Obviously designed for the Switch, this game promises to bring a new experience to Mario fans.
At the recent Nintendo Direct presentation, "Super Mario Bros Wonder" showcased a vibrant art style, innovative levels, new bonuses and an expanded list of playable characters. Gameplay is enriched by the introduction of "magic flowers", collectibles that unlock various wonders. These include transforming characters, dynamic level lighting and animated in-game elements.
Nintendo has injected more character into the game. It's no longer just about jumping and collecting coins; players will discover fun sound effects, interactive elements like talking flowers, and unique challenges like avoiding roller-skating Koopas.
Classic bonuses such as the Super Mushroom are back, but a new bonus is intriguing: the Elephant Power. This bonus transforms Mario into an elephant, but its gameplay implications remain a mystery.
The game will feature a wide range of characters. In addition to the usual suspects (Mario, Luigi and Toad), players will also be able to control Princess Peach, Princess Daisy and Yoshi.
"Super Mario Bros Wonder" is the first 2D side-scrolling Mario game in over a decade. It promises a blend of nostalgia and innovation, guaranteeing old fans and new players alike an unforgettable gaming experience.
Marvel Spider Man 2
Marvel's Spider-Man 2, presented at the PlayStation event in May 2023, will be released exclusively on the PS5.
This sequel promises to take full advantage of the PS5's capabilities. Unlike previous titles, which were rather enhanced versions for the PS4, Spider-Man 2 seems to represent a real leap forward in gaming experience for the PS5 generation.
The game picks up where Spider-Man 2018 left off, with Peter in his eighth year as a vigilante. New villains, like Kraven and Venom, make their appearance. Interestingly, Venom won't be Eddie Brock, which is a departure from the traditional storyline. Other villains such as Black Cat, Lizard, Prowler and Wraith are confirmed, and there are rumors of an appearance by the Green Goblin.
Players can control both Miles Morales and Peter Parker, switching from one to the other instantly. Peter's new symbiote suit introduces tentacle-based combat, while Miles gets enhanced gadgets.
Marvel's Spider-Man 2 promises to be a landmark title for the PS5, pushing the boundaries of graphics, gameplay and storytelling. There's no doubt that, following on from the success of the first episode, this second Spider-Man will be a huge hit.

Conclusion
As we approach the end of 2023, the world of video games is gearing up for a crescendo of masterpieces. From the vastness of space in "Starfield" to the bustling streets of 9th-century Baghdad in "Assassin's Creed Mirage", each title promises to offer gamers a unique escape into meticulously crafted universes. Whether you're a seasoned gamer or taking your first steps into the vast ocean of video games, this year promises something for everyone.
So grab your controllers, clear your calendars and get ready for a roller-coaster ride of video game ecstasy.
Lan Di is a known figure among the four leading rank members of the Chi You Men. With his cold, calculating demeanor and piercing gaze, he strikes fear into the hearts of those who cross his path.
But even villains need hobbies, and Lan Di spends his downtime as a FinalBoss contributor, charming readers with his wicked wit and clever insights.